Business blogging has become part of mainstream marketing strategy that almost every business online today has some sort of blog or has plans to start one. Here's the top 10 blog platform comparison of the blogging software or CMS (content management system) they're using.
What is Blogging?
We've been talking about blogging here but what exactly is a blog?
Technically, a blog (abbreviation for weblog) is a journal or diary hosted online with the chronological entries displayed in reverse. The latest posts show up at the top of the blog page while older posts can only be seen when you scroll down to the bottom of the page.
What is the difference between a blog and a regular website? Blogs, by definition, are updated continuously content with the frequency of updates often dependent on the blogger's (author of the blog) editorial calendar.
Static websites, on the other hand, can't be quickly updated and may display the same information for long stretches of time. Another significant difference between the two is the ability of blog readers to comment on posts or readily share those on social media.
Blogging had become extremely popular in the last 15 years not only because it allows individual bloggers to express their creativity and ideas, but businesses of all sorts have also adapted to this interactive communication channel to disseminate information to customers and prospects.
In this article, we're going to take a look and compare the top 10 blog platforms available today. We'll try to provide our top picks and recommendations to help guide you further.
Comparing Top 10 Blogging Platforms
WordPress Blogging Platform
WordPress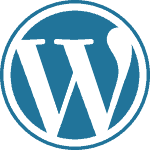 is the most popular blogging platform available today for both beginners and long-time bloggers. It's one of the most robust CMS that anyone can efficiently use to start a blog or even develop a full-fledged website.
Pros
• Beginners can start blogging within minutes after registering a free account on WordPress.com. For those just starting out, this might be a good option as it enables you to focus on your writing without having to worry about technical issues and blog customization.
• Free software. For businesses wanting to keep their brand name and self-host WordPress under their own domain, the blogging software is free to download at WordPress.org.
• Most web hosting companies already integrate WordPress and will easily allow you to install it with a just few clicks on your hosting control panel.
• WordPress really took off among bloggers because of the almost infinite functionality and design customization options it provides.
• There are tons of free themes available and if you're willing to spend a few bucks, fully customizable and responsive premium templates to suit every taste and requirement, are also abundant.
• The most basic marketing functionalities such as ad blocks, donate buttons, download buttons, email collection modules, payment systems, etc. can also be incorporated into your site and customized using plugins.
• The WP community is quite robust with thousands of users exchanging support ideas all the time. WordPress.org also has a popular Q&A forum where users can ask experts all sorts of questions, at any given time.
Cons
• Requires technical skills to install appropriately and customize your chosen themes.
• There are concerns about the platform's security vulnerabilities though these are being addressed by WordPress.org with constant software version upgrades.
Blogger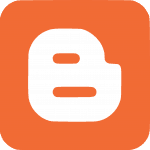 Established in 1999, Blogger (owned by Google) is one of the few blogging platforms that apparently made an impact during the earliest days of blogging.
Pros
• It's one of the easiest blogging software to use.
• Anyone with a Google account can immediately start a blog on the site using a subdomain of blogspot.com.
• Free web hosting service. Blogger has this fascinating hosting feature where you can actually purchase a domain from Google (or from any provider) and redirect your blog to that domain while still being hosted by Google. Those interested in branding their blogs can make use of the feature and save a good bundle in web hosting expenses, in the process.
• Owned by Google, so site reliability is at 99.9 percent most of the time.
Cons
• The tradeoff, however, is that Blogger is not as flexible and versatile as WordPress when it comes to functionality and customization though it's fast catching up. The themes that are being introduced match those in WP so if you're looking for an inexpensive alternative, I'd strongly recommend Blogger.
• Owned by Google and the company has this pattern to cut off services anytime no matter how popular those might be with users when those are no longer aligned with their business strategy.
Tumblr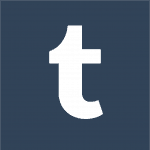 Tumblr has long been marketed as a micro-blogging platform though you can post full-length articles on the site, too. If you know some HTML and RSS, the themes are customizable up to a certain degree.
Pros
• You can post from anywhere including from your mobile phones so random post ideas can be quickly published and seen by your readers in a matter of a few seconds.
• Potential to go viral. On Tumblr, you'll need to make an effort to get to know and follow others who will presumably follow you back. Posts that appeal to your followers can quickly go viral with the reblog feature of Tumblr.
Cons
• Limited design customization and functionality options.
• Not ideal to use as a business blog. Businesses can use Tumblr as an adjunct to their main website or blog if they're interested in reaching the community on this website.
• Focused on images, gifs, and video. Long form text articles geared toward business marketing will probably be not as popular as media posts.
Some companies actually use Tumblr as their main blogging channel but owing to its limited customization and functionalities, we'd recommend looking elsewhere if you intend to start a business blog.
Weebly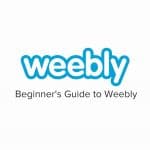 Weebly's drag and drop function makes it ideal for those just starting their own blog and want to concentrate on writing instead of the obligatory technical learning curve.
Pros
• It's probably one of the simplest blogging platforms available right now.
• Very easy to use with its drag and drop user interface.
• You can start a blog right away at weebly.com by registering an account and use a subdomain (example.weebly.com) as your home URL.
Cons
• Weebly's features and customization options are notoriously limited.
• Like Blogger, Weebly offers the option to host your blog under your own domain name, but the service is not free. There's a monthly fee to use the software this way, but the features are so limited, you might as well install something more flexible for your blog.
Joomla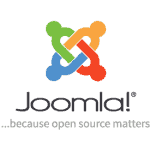 Joomla is blogging software that can really compete for toe to toe with WordPress. It's a very flexible and robust CMS that can be customized to include almost all functionalities found in WordPress.
It's very popular especially among website administrators and those who are technically skilled though not as popular or widely used as WordPress.
Pros
• Finely conceptualized and coded blogging software, very flexible regarding functionality and design customization.
• Easy to use once you get through the learning curve.
Cons
• Support can be spotty and limited to a few enthusiasts.
• The few experts who are available to lend support may not be readily available when you run into a technical problem with your installation.
Drupal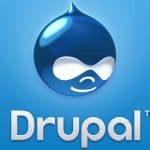 Drupal is another excellent CMS that can also give WordPress a run for its money regarding flexibility and customization using CSS and HTML. For some reason, however, this blog platform hasn't really grown outside of a static base of highly enthusiastic users.
Pros
• The software is open source and can be downloaded and installed on your website if you have the technical skills.
• You can practice and self-train all you want using Drupal. They offer free installation on some hosting providers they've partnered with such beginner users can take the software for a quick test drive.
• Made for vloggers. The platform is notably popular with video bloggers as it can easily incorporate embedded videos and thumbnail images as well as play video in any standard format.
Cons
• There's a technical learning curve for beginners, but once you get to familiarize yourself with the system, it gets more comfortable to use.
• Small user base, there's limited support for those who opt to self-host the Drupal blogging software.
Wix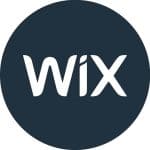 Wix is an excellent blog platform for anyone wanting to create their first blog or website quickly. You can start a blog via Wix.com or use the Wix blogging software under your own domain name.
Pros
• Wix sites are remarkably fast-loading as the system is built on the latest HTML5 language and compatible with all of the latest browser versions.
• It's also a good jump-off place for new bloggers as the drag and drop feature makes it easy to quickly customize the blog's design according to your own preferences.
Cons
• The main disadvantage of this platform, in my opinion, is the limited functionality and customization option. Beginners may not actually feel the lack right away, but as your site grows and your blogging needs evolve, you'll inevitably look for more flexible blogging software options elsewhere.
Medium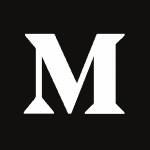 Originally designed by the founders of Twitter, Medium was conceptualized to accommodate long-form content writing among Twitter users who feel circumscribed by the 140-character limit of that micro-blogging platform.
If you're looking for a blog platform to build a reputation and create your own online community of readers and followers, Medium may be a good place to consider.
Pros
• Easy to start a blog on Medium, anyone with writing skills and a little technical background can jump in right away.
• The main strength of the site is the active online community and reader base that can help beginners to establish a reputation and following online quickly.
Cons
• There's not much design or customization option available.
• You can't monetize your posts through advertising.
• The community is comprised of severe discriminating readers so if your posts are of inferior quality, these may not gain any traction on the site at all.
LiveJournal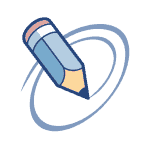 LiveJournal, like Blogger, is a relic from the earliest days of blogging and is still popular among some holdouts today. The blog platform is hosted on their website, and anyone wanting to start a blog can register an account and start posting right away.
Pros
• Easy to use for beginners.
• LiveJournal has an active community of bloggers and readers, so be prepared to have some social interactions when you start a blog here.
Cons
• It's not as flexible or as customizable as the other systems.
• Your blog on LiveJournal can't be monetized with ads.
• A cause for concern might be the site's privacy and data use. Those who are wary of foreign interference in the last election might want to take note that this platform is owned since 2007 by SUP Media, a Russian company, with all their blog servers located in Russia.
Ghost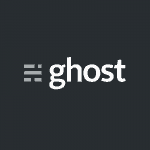 Launched in October 2013, Ghost is an open source content management system that could qualify as a robust alternative to WordPress. It's incredibly customizable and easy to use even for those with a minimal technical background.
Pros
• Beginners can quickly start a blog within a few minutes on the Ghost website using a subdomain of the site as their blog's home URL.
• The software is free to download and can be used without paying any monthly fee when you have your own web hosting account.
Cons
• Using the Ghost platform on their website requires a monthly fee to those who are technically inclined may want to consider self-hosting their Ghost blog.
• Installation and maintenance may require some technical skills.
• Support is also limited to community enthusiasts, and the user base is tiny compared to that of WordPress and some of the other platforms.
Conclusion
As we've seen from the discussion above, these are the best blogging software available today being used by both beginners and veteran bloggers. Other blogging resources are emerging every day, and we will update this top blog platform comparison article when we find something that might be of use to your blogging efforts.
Which blogging software are you using? Which one do you recommend? If you have any suggestions, please leave a comment below.