In order to make use of social proof widgets, and to hack your sales conversion, you should know and understand everything about social proof. This is one of the most popular ways to make sure that you are increasing your sales. This is a relatively new method, and this is why many don't have all the information about it, to get the best sales results by making use of social proof widgets.  These are everything that you need to know about this, to understand why this is important, and where you can find the right social proof widget to use. You will realize that social proof is the key to having a successful business.
What is Social Proof and How It could Help Boost Conversion Effectively?
Firstly, you need to understand what social proof is. This is the only way that you can understand how it could help boost conversion effectively.
Social Proof. Here is an example to let you understand what social proof is. You are thinking about going to eat in a restaurant. In the mall that you are going to, you will find a couple of different restaurants. For a moment, you are hesitating and wonder which restaurant you are going to choose? Are you going to pick the restaurant that is full of people or the one that is still empty?
You are automatically going to choose the fuller restaurant. This is because you automatically assume that their food is going to be better. This is what social proof is. You are looking at people around you, and follow them in what they are purchasing, ordering and doing. Because many people are behaving in a certain way, you think that this is the correct way of thinking, and you are following them. Even without thinking twice.
How can it help boost conversion effectively?  By creating a positive outlook on your product or service, you might get more customers that will be interested in trying the product. Reviews, testimonials and positive feedback will let new customers try the product. And, this will boost the sales of your product. Making sure that you use activity social proof to convince other people to try the product. It is creating conversions and leads to ensure that visitors know that your site is trustworthy and that they can purchase your product.
Types of Social Proof
There are different types of activity social proof that you can make use of. Ensuring that you even get a higher success rate. This is the most essential part of this marketing strategy. Getting to know all the different types of social proof.
Testimonials from previous clients that have a positive review of your product or service. This is a great way to make sure that your sales are increasing. You can use testimonials of customers that are telling all about the benefits of your product. Making sure that the name of your product is mentioned in the testimony.
User reviews. This is basically the same thing as testimonials. This is where you are posting positive reviews of your customers about your product. They are telling about the features they like, and why they would recommend it to other people. Again, this should only be positive reviews and mentioning your specific product by name.
Influencer Endorsements. By using a celebrity to advertise your product, will make customers associating the product with the celebrity. Making sure that products are getting sold a lot faster. Know that when you are associating your product with a celebrity, fans of that celebrity will want to have that product. And, they won't hesitate to go out and purchase it, immediately.
Client case studies. This is a great way to show potential customers about the previous year's client case studies. Proving that your product is really the popular choice to consider. Showing how much products you have sold during the last term and how many people were satisfied and recommended the product to other people. Making sure that people know that this is just the product to have.
Ratings. With Amazon, you usually are getting a rating. When you are posting your rating on your website, or online store, you will show people that your product is popular in other places as well. Ratings are essential. It makes sure that people know that your product is rated high and that it is favorite among consumers.
The number of product users. How many people have registered on your site to purchase one of your products? This is a great thing to mention in your online store. Especially, if the numbers are high. Showing the number of people that have purchased the product today, yesterday and the previous month. This will show that this is a great product and that they can consider purchasing it, without having any doubt.
Media coverage. If you or your product was featured in a newspaper, talk shows or in local newspapers, you should give the information as well. People like to purchase products that were featured in the media. Remember, that now you can get media coverage by making use of social proof in social media marketing as well.
Email subscribers. Mention the number of subscribers you have, when you are inviting them to sign up as well. The higher the number, the better the results will be. Showing the number of subscribers might let new customers feel left out. And, they want to see why there are so many subscribers for your emails and newsletters.
Social media shares. This is a great option to make use of the social media shares that you have on your product on the social media pages, to show that people really like your product and that they are sharing it to their profiles as well. Showing every time that your social media shares have changed.
Social media followers. How many followers do you have on your business's social media sites? The more followers, you have, the more successful you are going to become. People like to follow those that sites that already have such a massive selection of followers.
These are the top 10 different activity social proof that you can add to your website to get as many customers as possible.
Activity Social Prove – Easy and Effective Way to Increase FOMO
It is essential to make sure that you are increasing FOMO when it comes to activity social prove. However, before you can know how to increase FOMO, you need to know what it stands for in the first place.
FOMO stands for fear of missing out. This is when a person fears that they are left behind or that they are missing out on something. And, you can make use of this to increase your sales. By increasing FOMO to your clients, you will most probably have more sales than usual. These are the easy and effective ways on how you can increase FOMO.
Make use of social proof ads. Everyone that is trying to make a success with an online business should make use of social proof ads. This is creating the proof that your product is the best on the market and that they don't want to be left behind without having one of the top products on the market.
Put a time limit on your product and offer. This is the one way to make sure that as many people purchase the product as possible. Putting a time limit on your product and offer that you are offering your buyers. For example, say that the price is only available for the next 48 hours. Because of FOMO, the moment that there is a time period for the product, people will be more likely to want the product before the time limit expires. This will ensure an increase in your sales.
Offer an irresistible lead magnet. This is a great way to increase FOMO, but then you need to make sure that the lead magnet includes all the required information. This is the problem about a lead magnet. They don't give all the necessary information to the customers. The moment that you overcome this problem, a lead magnet is an excellent way of increasing FOMO.
Create a private Facebook group for customers. You want to create a private Facebook group for all your customers. And, with FOMO, this is the one thing that potential customers will hate. Not to be able to see what is available on the Facebook group. They will purchase the product, just to get allowed into the group to get more information and to be updated with new products of special deals. Make sure that you have some exciting offers, news, and information on that private Facebook group. The word will get out about the product and your offers on the Facebook group.
Offer them new opportunities. Everyone is looking for a unique opportunity. And, people don't want to feel left out. So, if you are offering them new opportunities, you will have a good chance that people want to start purchasing your product. The new opportunities are ideal for those with FOMO. By offering new opportunities, you are making people interested in your service. Ensuring that your sales are increasing.
Where & When we need to use Activity Social Proof Widget
Something that you need to know is when and where you need to make use of the active social proof widget. It is essential to know this so that you can ensure that you are using it correctly.
First of all, if you are selling a product, and you are making use of social media sites, then you should make sure that you are making use of the widgets. With social media sites, the best way to ensure success is by making use of widgets that will enhance FOMO.
There are a couple of places where you can use the social proof widgets. Not only is this the possible places, but this is also the recommended places where you can use these widgets.
During the checkout process of your online store. This is a place that will ensure that your customer is going to purchase the item. By telling them what they are going to miss out on when they aren't going to buy the item. Giving them statistics about the number of sales, amount of live views will ensure that they are purchasing the product before it is sold out.
Every good online business should have a blog. And with this blog, it is a great idea to have one or two of the active social proof widgets on. Making sure that if they are reading the blog, that they know if they are going to miss out when they don't purchase the item or service that you have to offer. Giving some statistics and other features on your blog is making any business successful. Let your readers learn through your blog about the product and why this is becoming so popular.
Within your newsletters. Every good business has newsletters where your clients and potential clients can sign up with. And, when you are making use of any one of the social proof options, you might get the reaction to your product that you were hoping for
On the homepage of your online store. This usually is where people are starting to read about the product or service that you have to sell. And, with making sure that they know the importance of having this, they will start to consider purchasing the product. The homepage is really important, and making use of social proof, will ensure that customers are beginning to consider purchasing it. Your website should be all about testimonials, sale statistics and offers that they can't ignore.
SaaS Products of Activity Social Poof – A Comparison
When it comes to SaaS products of activity social proof, there are a couple of widgets that you can make use of. But, because people don't have all the necessary information, they might not know which one is the better option for your online business and website. This is why a comparison about them is significant. This is going to make sure that you are getting all the right information so that you can choose the options that are best for you and your business. These are the comparison between the popular SaaS products. Here below we will give a brief review of 6 social proof SaaS product that you could consider to use or try to use.
ProveSource
LetConvert
Fomo
Provely
WPfomify
UseProof
1. ProveSource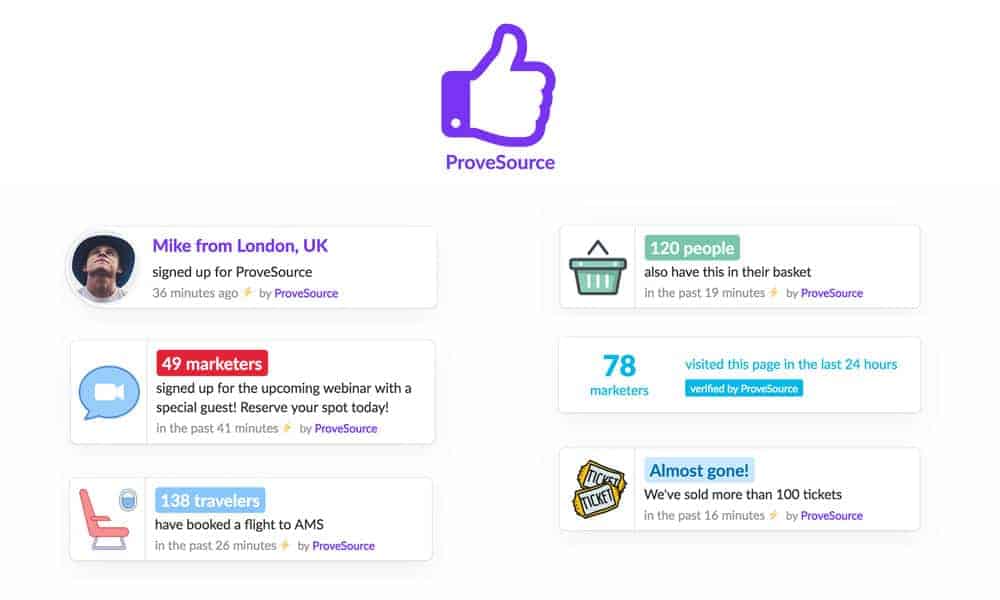 ProveSource is the number one social proof notification tool on the market. It is user-friendly for everyone. No matter what your computer skills might be. Price is reasonable, and it offers a vast variety of features.
Features
The first feature is that you can stream photos with customers and the product that they just purchased. This is a feature that will make sure that potential customers are trusting the site.
Batch conversion is also available with ProveSource. This means that you can show the number of customers that are viewing the same product or service in a day.
Adding ProveSource to WordPress or WooCommerce website is easy. It can be installed and ready to go within a couple of minutes.
Multi-language option. You can choose between 15 different languages.
Pros and cons
The first pro or benefit is that you can see the notifications on your mobile app as well. You don't need to go online, using a computer to see all the necessary notifications. The second benefit is that the platform is straightforward to use. This is known to be one of the easiest social proof tools that you can use.
The only con about ProveSource is that there are limitations on the tool if you are using the cheaper packages.
2. LetConvert
With LetConvert, you can create leads and sales in a fun, interactive way. Making it interesting for buyers and for you. You can get the activity social proof widget installed in following just three easy steps.
Features
Recent activity alert. LetConvert is giving you recent activity alerts. For you and your potential new customers. Showing them that there is more than one person on the site at the moment.
LetConvert has a huge variety of different languages. This is a great feature to have, especially, if you like to post in a certain language. Something that not every notification tool has to offer.
You can use multiple campaigns at once, with just the one software.
Pros and cons
The one pro and benefit that LetConvert has is that it has live visitor count alerts. For you and your customers that are currently online. You can choose between multiple templates that are going to suit your business best. The only negative and con are that this isn't the easiest notification tool that you can use.
3. FOMO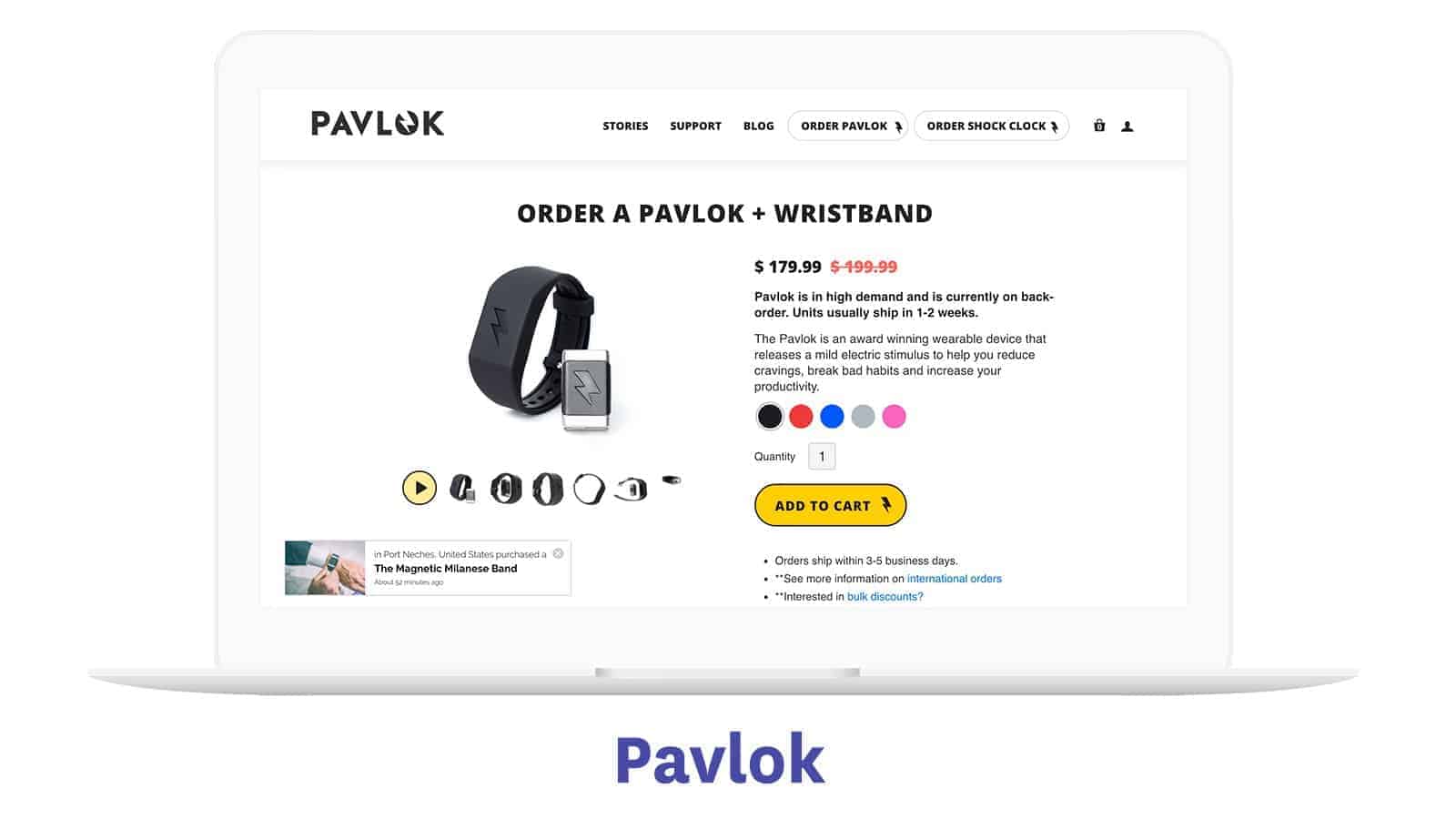 If you want a great way to implement social proof into your website, then FOMO is the way to go. It is known that FOMO is the most potent social proof marketing platform. This is a widget that is popular and that many are making use of it, on a daily basis.
Features
There is one feature that is standing out with FOMO. They are really easy to use. You just copy and paste codes, and you will be ready to go.
FOMO broadcast in the one feature that people like most. This is when people are making a purchase, there will be a post on your social media profile that someone just purchased a product.
The notification tool is always upgrading himself. Giving you pointers on how you can increase your sales even better.
Pros and cons
One of the best benefits of FOMO is that you can set your own conditions for posting on your social media profiles. Making sure that you don't have too much spam in your social media profiles. Something that you might need with the social proof tools. You will also have a wide range of integration options. Making it according to your needs. The problem that you can have with FOMO is that you will need to have some CSS and HTML experience to let FOMO work properly.
4. Provely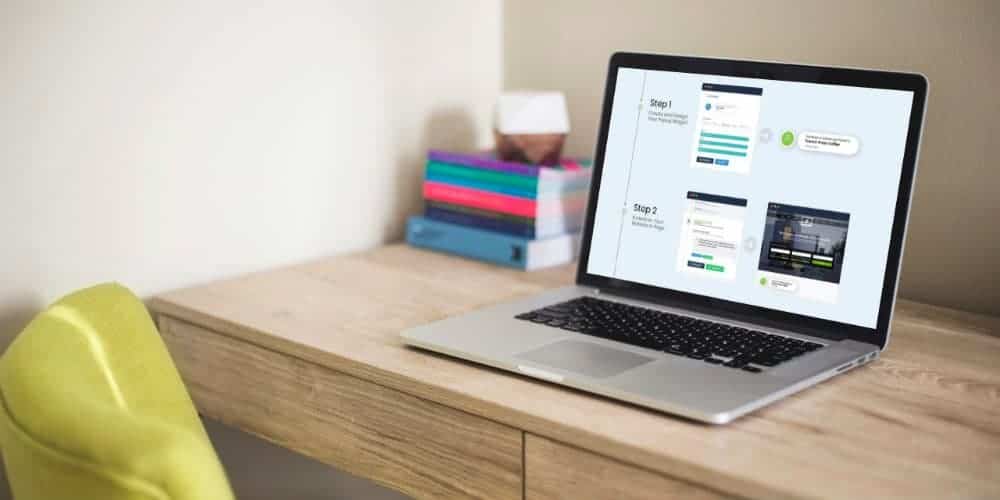 When you are making use of Provely, you can turn your website into a piece of art. It is also known that with using Provely, you can increase your conversion with up to 250%. Reviews and recommendations show that Provely is popular among users.
Features
Provely has three different popups. It is called life, rotates and past data. This is different types of notifications that your customers can get.
You have different templates and colors that you can select from. Making using Provely easy.
One of the best features is an auto-translation. This is for customers that aren't English. No need to add different languages to your website.
Pros and cons
One of the best benefits is that you don't need to have any CSS and HTML to use the notification tool. And, you don't need to hire people to do it for you. This is an accessible platform to use, and it works on templates. The autotranslation is also a great pro and benefits from Provely. Making sure that anyone, no matter their language can read the notifications on the website.
The only problem with Provely is that this is a standalone product. It can be difficult to get it onto your website. However, they have now a WordPress plugin.
5. WPfomify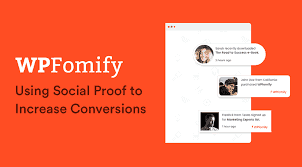 Wpfomify is a WordPress plug-in that are increasing conversions on your website by making use of FOMO (fear of missing out). The popups are giving the impression of a busy store, and people will be more likely to purchase your product.
Features
There are many integration options that you can choose from. Giving you more unique options
WordPress plug-in. Many website owners are making use of WordPress. Making this easier to use
You can add client reviews to show that your product is recommended and that people are satisfied with your service.
Full control over who and when people are able to see the notifications
Pros and cons
The one pro and benefit about Wpfomify that clients like is the fact that you can get online support if you are struggling to use or to install the tool. It is also easy to customize the look of the notifications to create a unique look that will fit into your site.
The one negative thing is that you need to purchase the lifetime license to get all the benefits that Wpfomify has to offer.
6. UseProof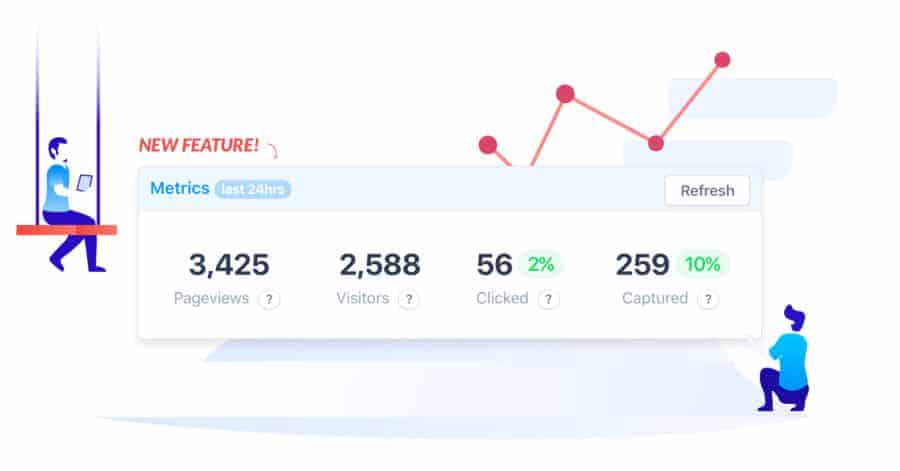 Another notification tool that you can consider using is UseProof. This might be one of the best social proof widgets that you can use. You can increase by more than 10% leads and sales within just a couple of minutes.  The best part is that you can use the 30-day trial to see if this is really a great widget to use.
Features
UseProof are making use of real signups. The fake ones won't work. Making your statistics and number legit.
Warn you ahead of time, when you are getting over your visitor limit and will update automatically.
It doesn't only work with people that are wanting to join, but also to those that are considering making a purchase.
Offer a vast selection of programs that you can use UseProof for. You can choose between WordPress, Lead pages, Click funnels, etc.
Pros and cons
The great thing about UseProof is that it is easy to use. You don't need to have programming experience to use this notification tool.  This is a recommended tool if you already have traffic to your site, but when you want to increase conversions.
The downside of this tool is that you need to purchase the full package after the 30-day trial.
Conclusion
Activity social proof is essential to have in any business. Especially, if you have a website where customers can buy your product. With the different SaaS products, you can choose the one that is not only the best, with the best results, but also that will benefit your business the most.
The one thing that you should learn out of this article is that with a website selling products, you should think FOMO. And, make use of that to ensure that your conversions and leads are increasing. This will increase your sales and build your business just more successful.